Race for Most Popular School Cricket crowns gains momentum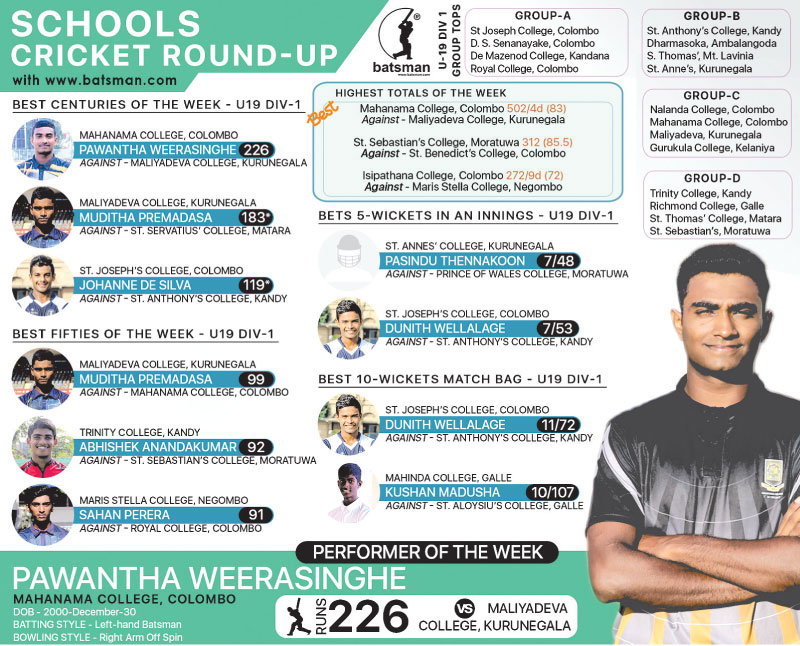 It is exactly a month away from the commencement of the inter-school big matches with the oldest of them all - Battle of the Blues between Royal and S.Thomas' set to be played early next month. 
The season has now reached top gear with their key first term matches. All matches played this month have special significance as the respective schools fine-tune their teams before their traditional big matches from next month. 
Simultaneously, the race for the Observer-Mobitel Most Popular Schoolboy and Schoolgirl Cricketers of the Year contests too have attracted thousands of schoolchildren who support their favourite cricketers.