Awards Ceremony 2018
Sunday Observer: 08.07.2018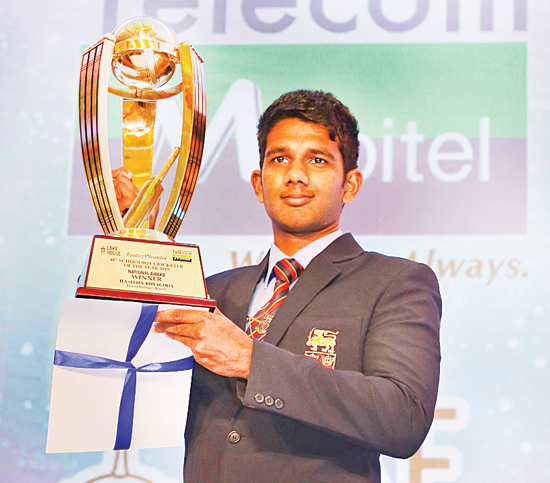 Observer Mobitel Schoolboy Cricketer of the Year 2018 : Trinity College's Hasitha Boyagoda holds aloft his trophy for being adjudged the Observer Mobitel Schoolboy Cricketer of the Year 2018 at its 40th Awards Night held at the Hilton Hotel in Colombo on Tuesday (Pic: Chinthaka Kumarasinghe)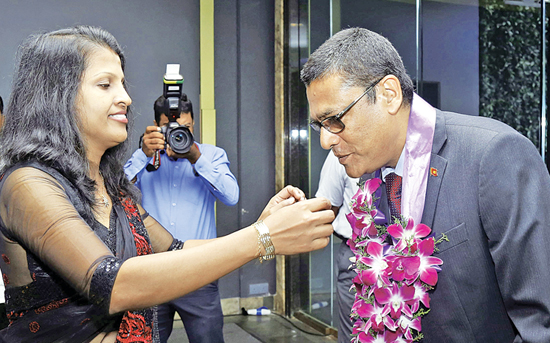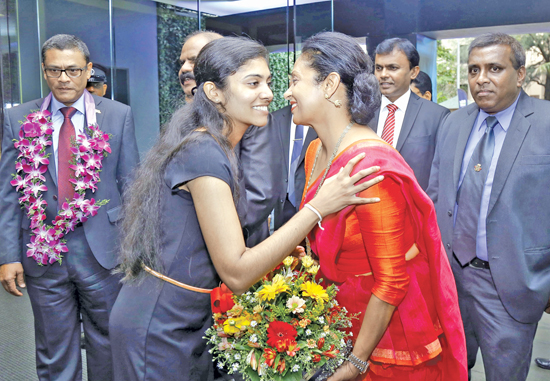 Chief guests Ranjan Madugalle and wife being welcomed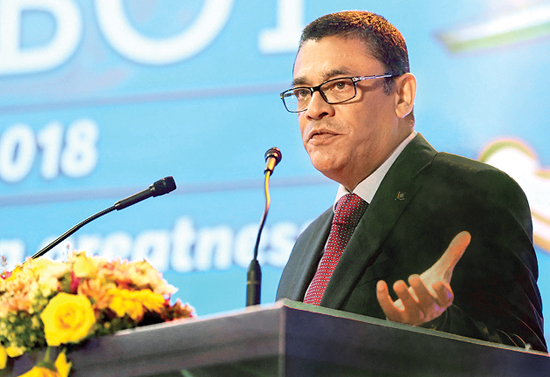 Chief guest Ranjan Madugalle addressing the audience at the 40th Observer/Mobitel Schoolboy Cricketer of the Year awards night at the Hilton Hotel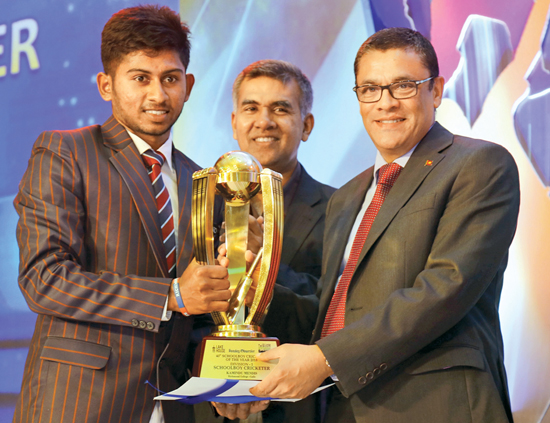 Ranjan Madugalle presents Div. I Schoolboy Cricketer of the Year Award to Kamindu Mendis of  Richmond College. Krishantha Cooray, Chairman of Lake House did not attend the function in respect of late Silumina Editor Chamara Lakshan Kumara for whom two minutes silence was observed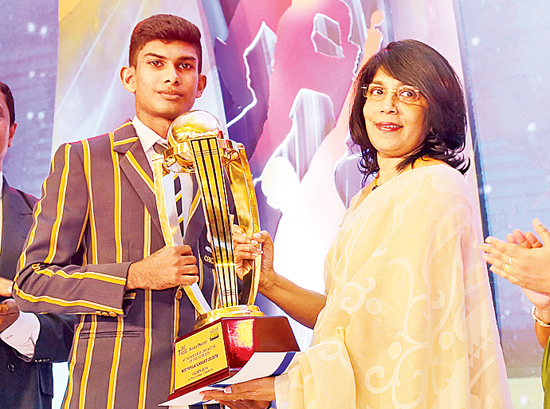 The Observer-Mobitel Most Popular Schoolboy Cricketer 2018 Sachin Silva of St. Peter's College receives his trophy from Director of Lake House Uma Rajamantri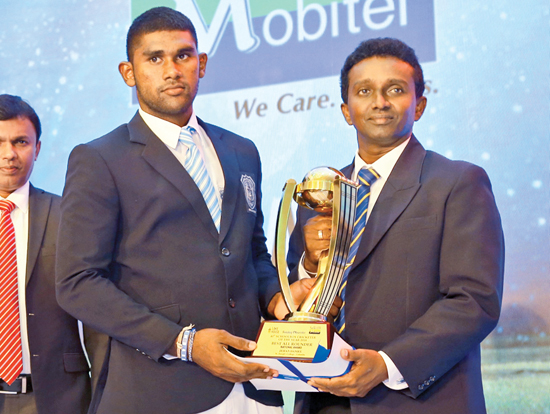 Jehan Daniel the Best All-rounder from St. Joseph's College receiving his award from Rohitha Kottachchi the Secretary Sri Lanka Umpires and Scorers Association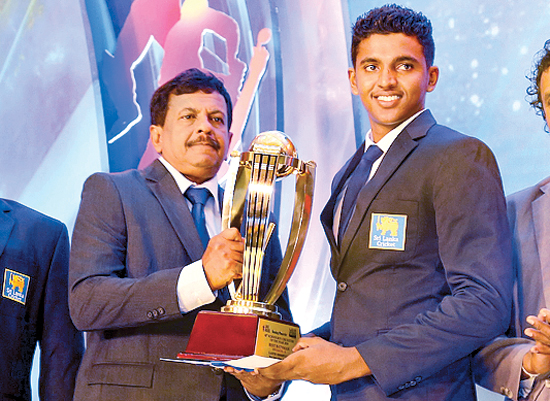 Lasith Croosepulle from Maris Stella College receives the Best Batsman's award from Kamal Wijesuriya the Deputy General Manager of Commercial Printing Lake House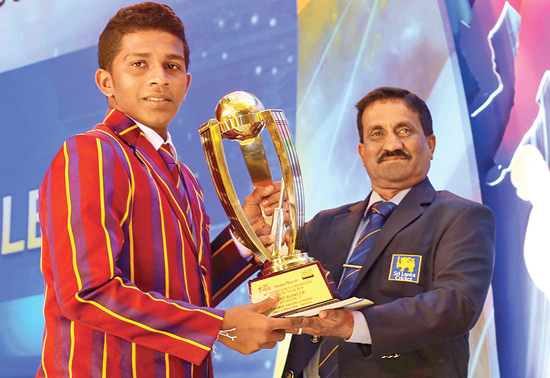 The Best Bowler Savindu Peiris of Prince of Wales College receives his award from Kapila Jayalath member of the Schools Cricket Association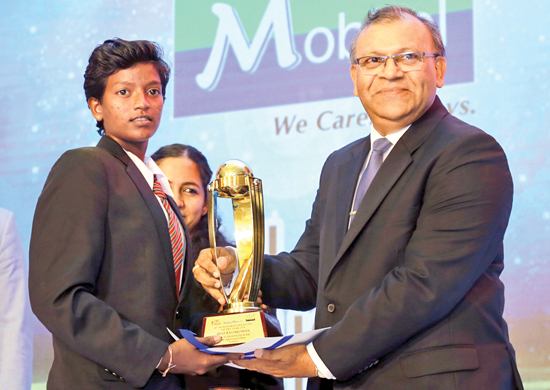 Kaveesha Dilhari the Best Schoolgirl Batter from Devapathitaja College Ratgama receives her award from General Manager Lake House Abaya Amaradasa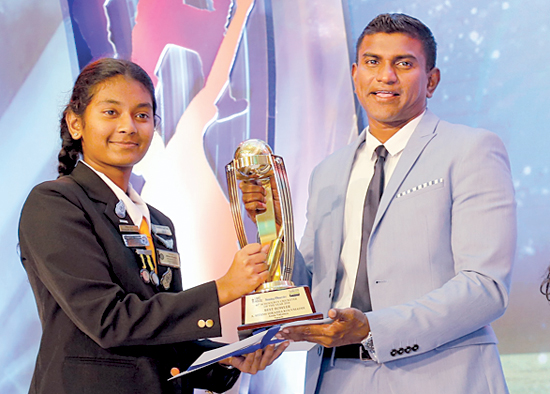 Sithmi Hirasha the Best Schoolgirl Bowler from Anula Vidyalaya receives her trophy from Isuru Dissanayake, Senior General Manager of Mobitel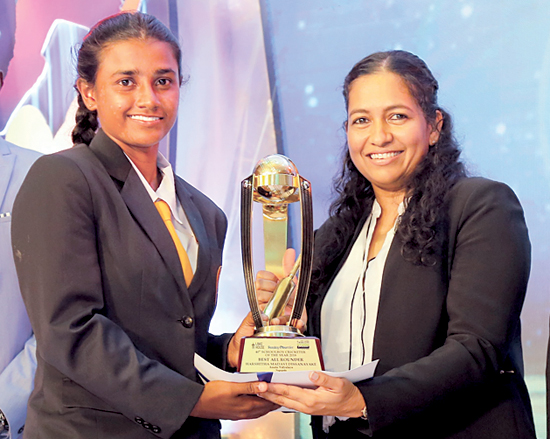 Best All-round Schoolgirl cricketer Harshitha Madavi form Anula Vidyalaya Nugegoda receives her award from Madara de Mel the Deputy General Manager Brand and Activation, Lake House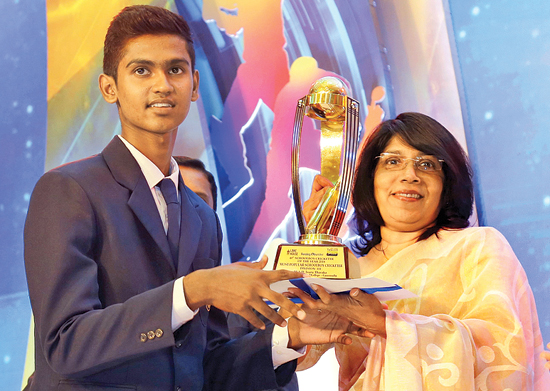 Uma Rajamantri Director Lake House hands over the Divition III most popular School Boy Cricketer M.A.D. Isuru Tharaka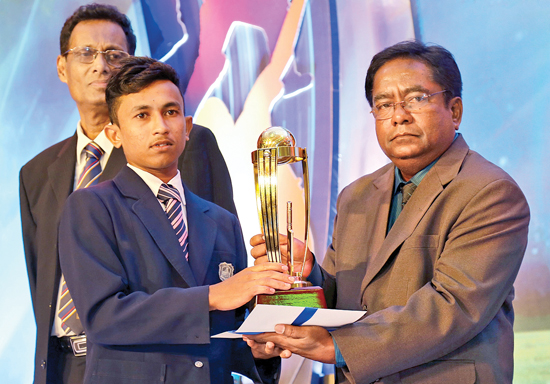 Senior Associate Editor Rodney Martinuz hands over the Trophy to Best Bowler Award Division III to Sasanga Dulaj of Henegama MMV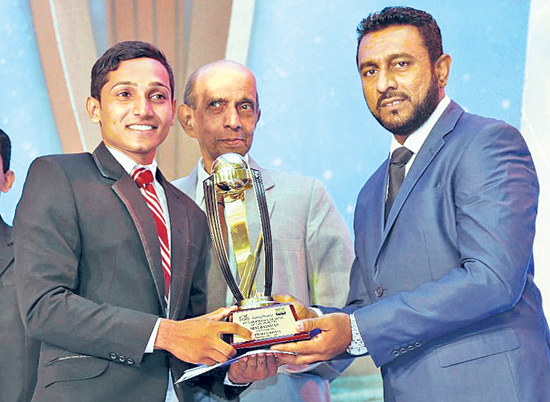 Madusanka Almeida Kolonnawa Henry Olcott MMV recieving the best baller award from Asela De Vas Gunasekara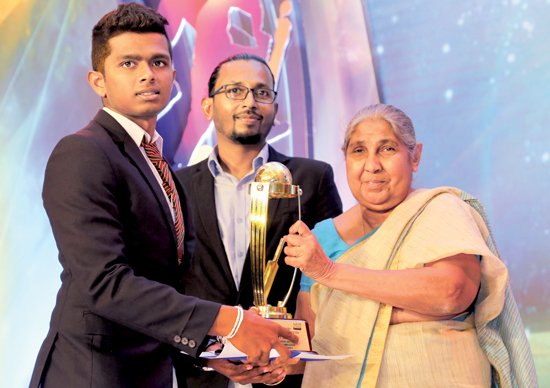 Best Batsman in Division II Raveen Yasas of Devapathiraja College receiving his Award from Chief Editor of Dinamina Pushpa Rowel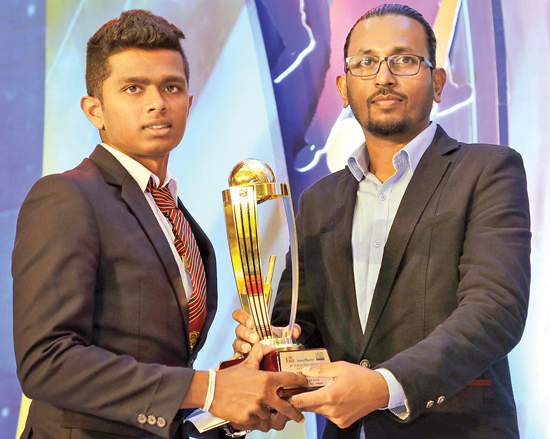 Raveen Yasas the winner of the Best Allrounder Award in Division II receving his award from Kumara Gamhewage the General Manager of Batsman.com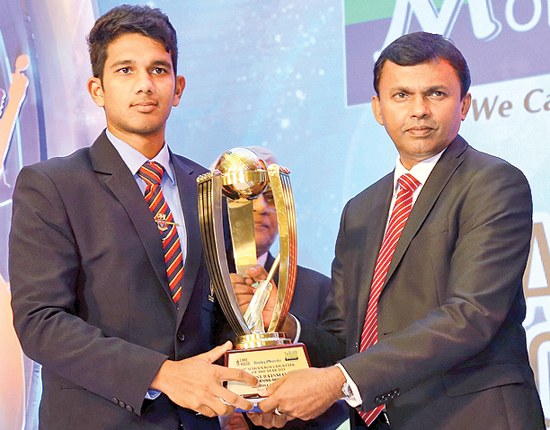 The best Batsman of the year Hasitha Boyagoda, Trinity College being Awarded the Trophy by Director Finance Lake House Dushyantha Basnayake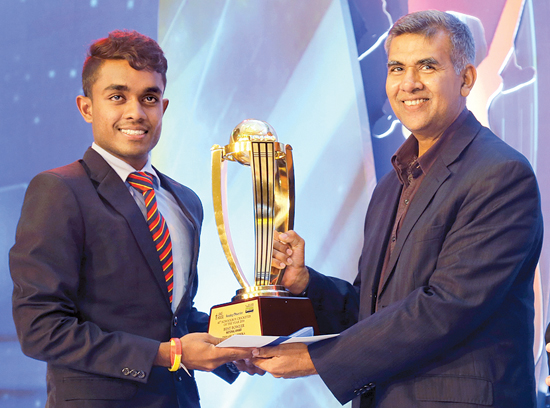 Thisaru Shamika Trinity College, the Obsever Mobitel Best Bowler of 2018 receives his Award from Rohitha Kottachchi General Secretary Sri Lanka Association of Umpires and Socerers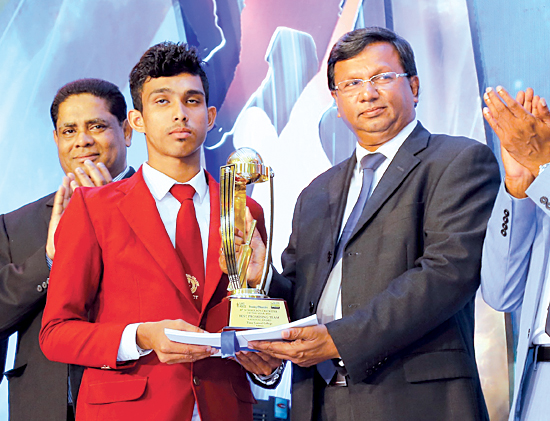 Narada Sumanaratne Genaral Manager - Human Capital handing over the Award for Best team of Western Province Nalanda College to its skipper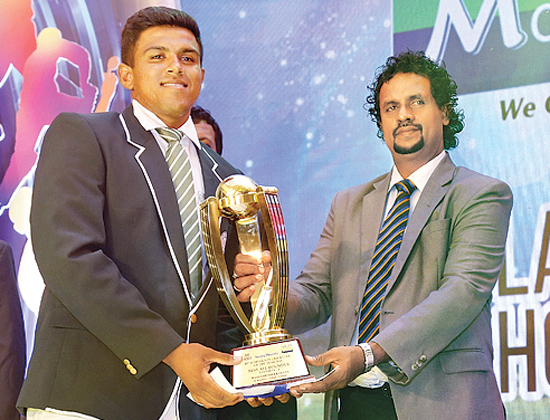 Maheesh Theekshan, St. Benedict's College receives his the Best Allrounder Award receiving the Award from Dilshan de Silva Secretary Sri Lanka Schools Cricket Association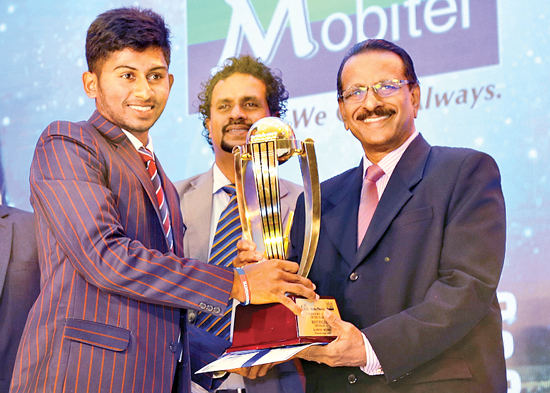 Kamindu Mendis, Ricmond College, Galle who was declared as the Best Fielder receiving his Award from Advisor Cricket to the Ministry of Education Jayantha Seneviratne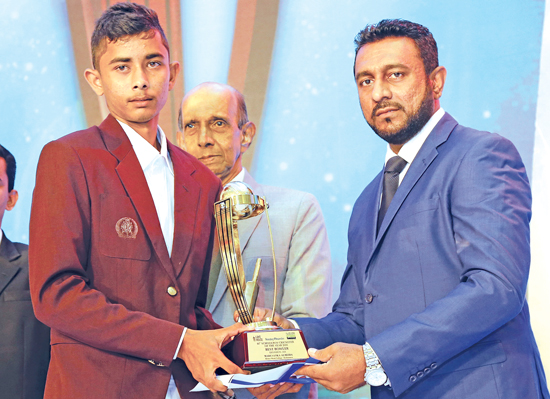 Best Bowler Division III Sasanka Dulaj Central College Henegama receiving his award from Asela de Vas Gunesekera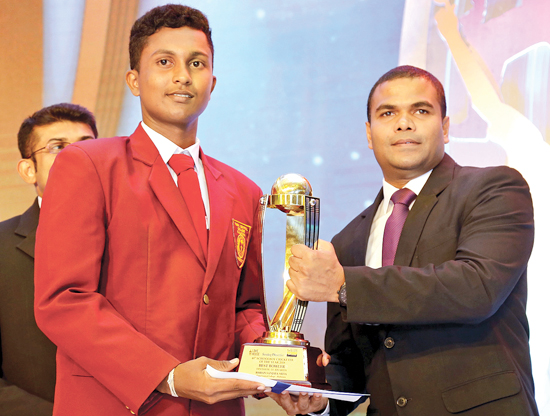 Senior Marketing Manager Mobitel Pvt. Ltd. Indika Amarasuriya Handing over the Best Bowler Trophy to Roshan Sanjaya of Tissa Central College, Kalutara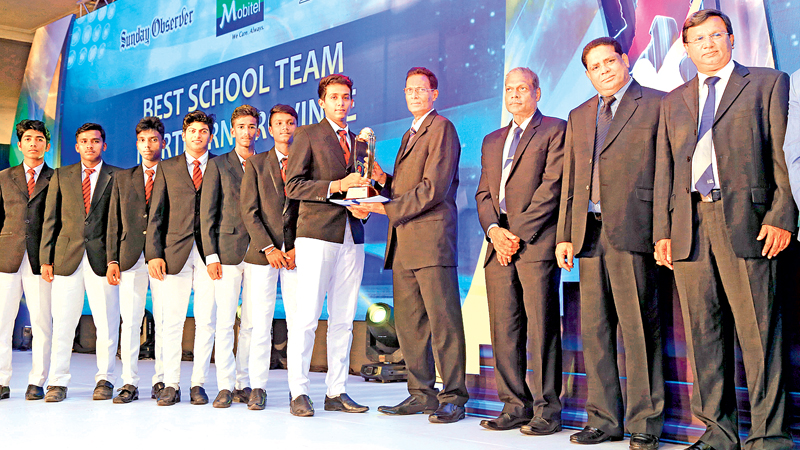 Skipper of St. John's College Jaffna receiving the Best Team Award for the Nothern Province from Saadi Thawfeeq Group Sports Editor for English Papers- ANCL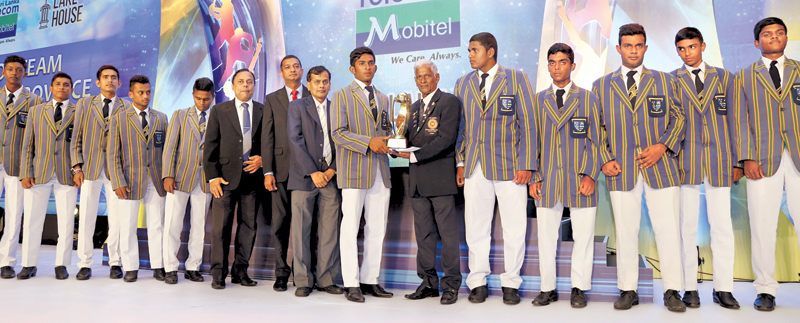 Captain of St. Anne's College, Kurunegala receiving the award for the Best Team from North Western Province from Senior Sports Journalist Sunday Observer Bernard Perera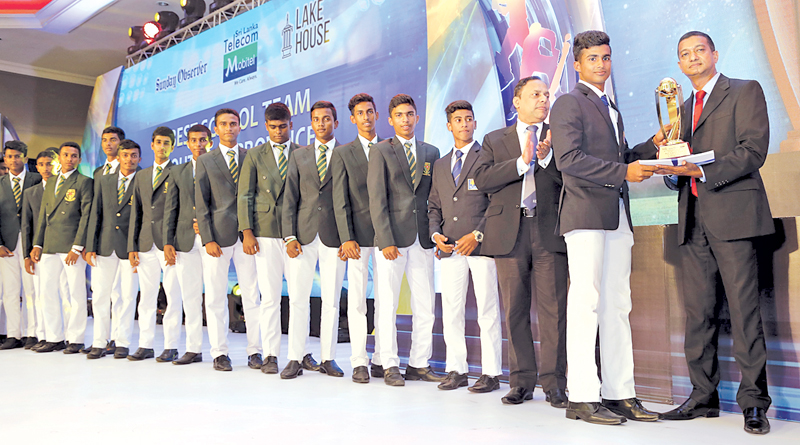 Deputy General Manager of Lake House Sumith Kotalawala hands over the Best team Award to skipper of St. Joseph Vas College, Wennappuwa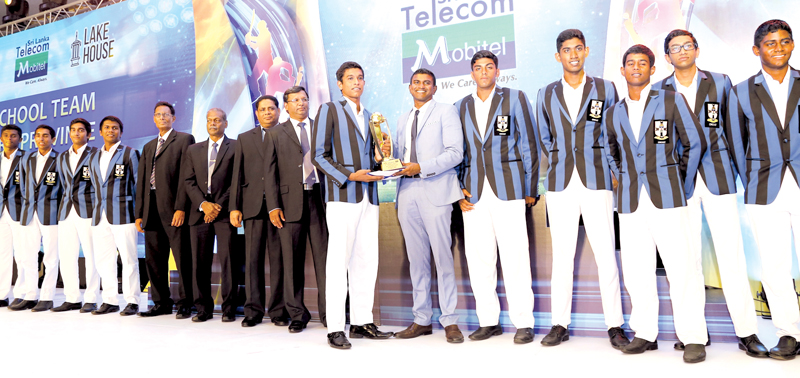 The Best team from Western Province S. Thomas' College, Mount Lavinia receiving their award from Senior General Manager Mobitel Pvt. Lt. Isuru Dissanayke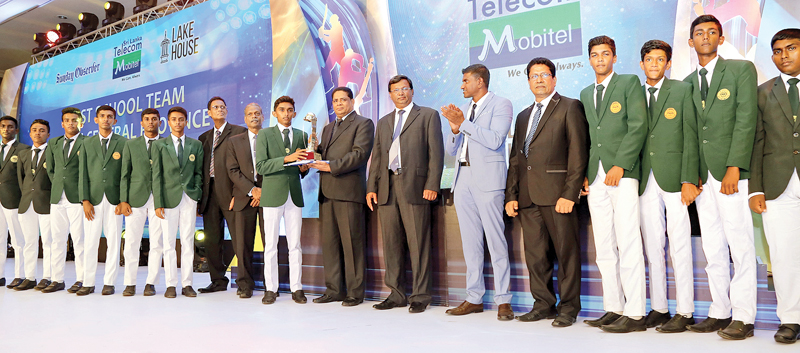 Deputy General Manager Finance Lake House, Virajith Boyce gives away the Award for the Best School team to skipper of Jaffna Central College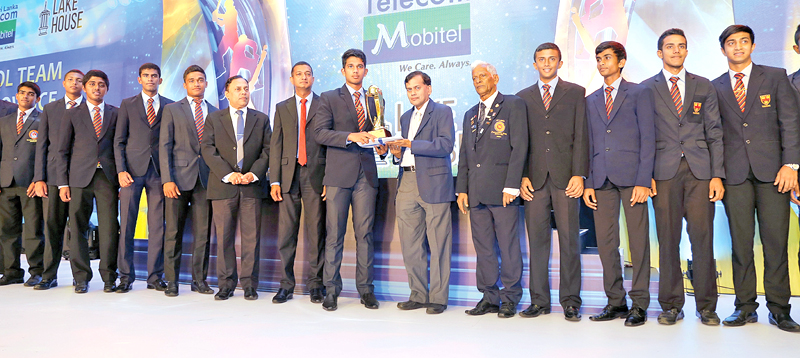 Captain of Trinity College the Best team from Central Province receiving their Award from Pramod de Silva the Associate Editor of Daily News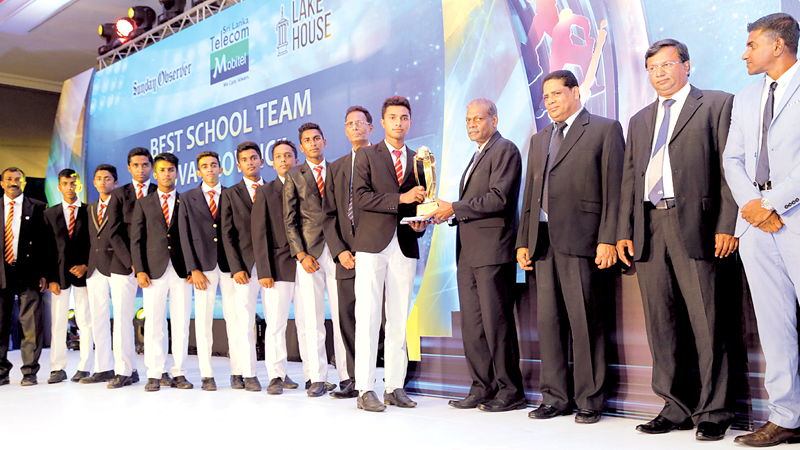 Bandarawela Central College the best team from Uva Province collecting their award from Deputy General Manager Human Resources Lake House, Lal Perera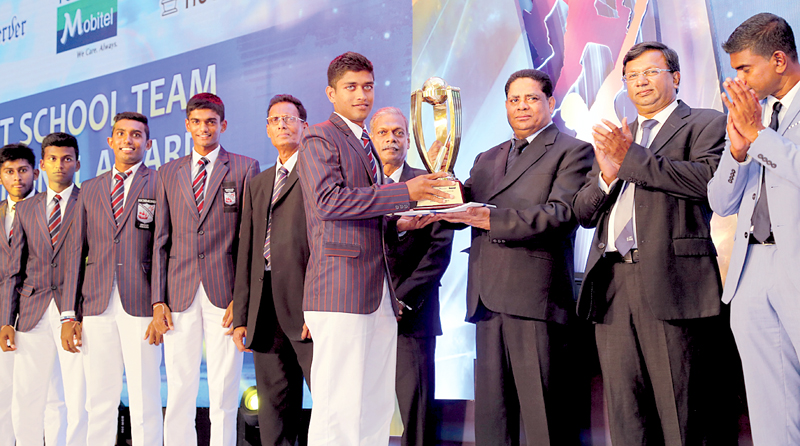 Deputy General Manager Finance Lake House, Virajith Boyce gives away the Award for the Best School team to skipper of Richmond College, Galle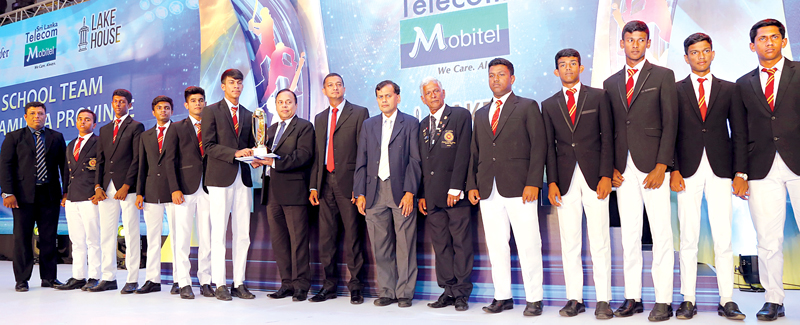 Waruna Malawaarachchi the deputy General Manager, Lake House handing the Best team of Sabaragamuwa St. Mary's College Kegalle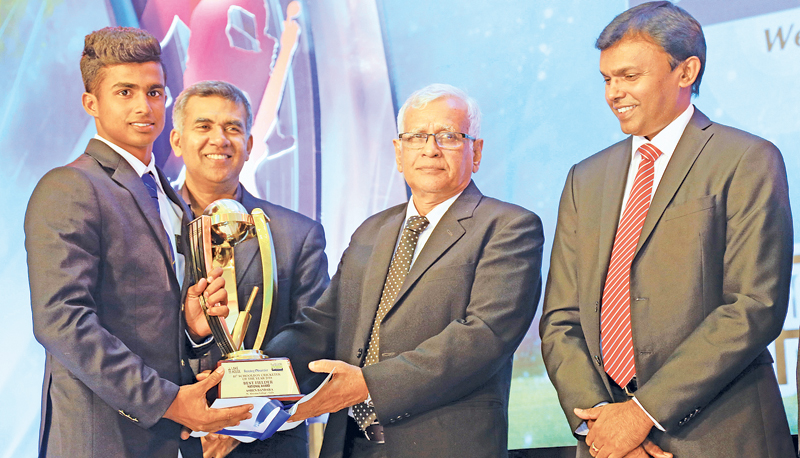 Best Fielder in the National Observer-Mobitel Schoolboy Cricketer of the Year 2018 Ashen Bandara of St. Aloysius College, Galle receiving his Award from Director Editorial ANCL Chandrasiri Seneviratne
The winner of the Best Batsman's Award at the Observer-Mobitel Schoolboy Cricketer of the Year 2018 Hasitha Boyagoda, Trinity College receiving the coveted Trophy from Dushyantha Basnayake Director Finance ANCL at the Awards ceremony held recently at the Colombo Hilton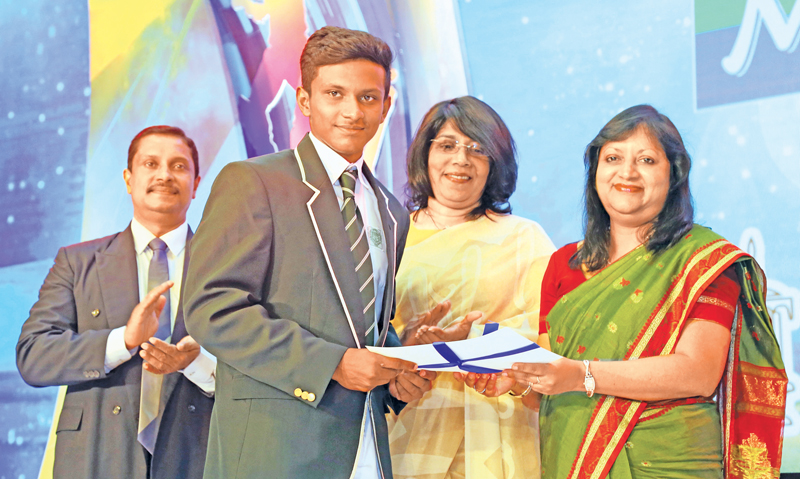 Sanjula Abeywickrama of Isipathana College the runner-up of the Most Popular Schoolboy Cricketer voting contest being presented with his Certificate by Secretary ANCL Kumudu Gunawardene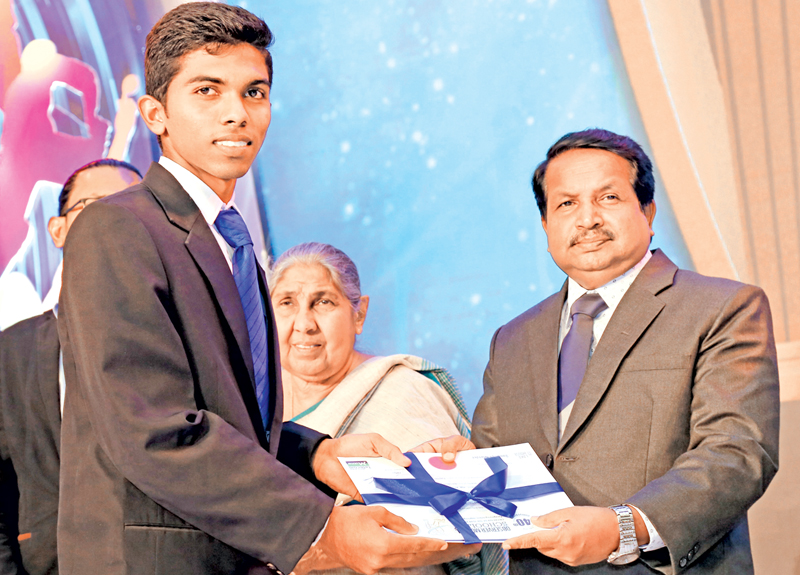 The Best Fielder Division II Sumith Isuru of Karandeniya Central College receiving his certificate from K. Kunarasa the Editor in Chief of Thinakaran and Varamanjari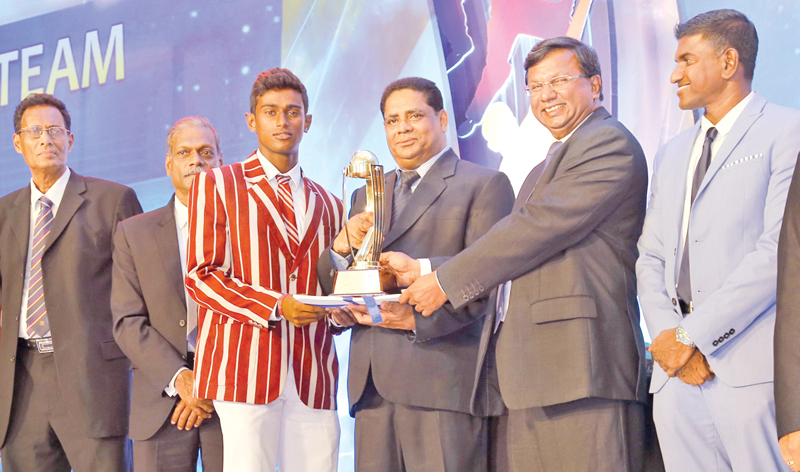 The Best Behaved Team Nalanda College receiving their Trophy from Deputy General Manager Finance ANCL VS Bois at the Observer-Mobitel Schoolboy Cricketer of the Year Awards ceremony held at the Colombo Hilton.
Division I Best Fielder Sithara Hapuhinna of S. Thomas' College Mount Lavinia receives his Award from Jayantha Seneviratne Consultant Schools Cricket to the Ministry of Education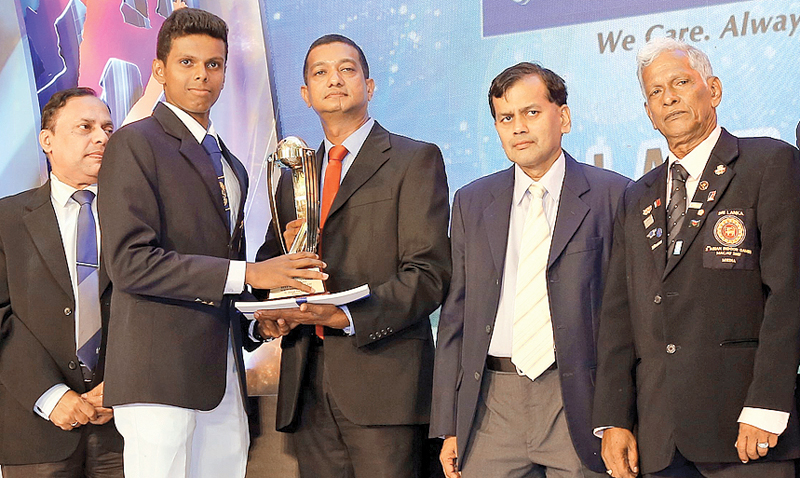 Deputy General Manager Planning and Strategy Sumith Kotalawala presents the Trophy for the Best School team from the North Western Province St. Joseph Vaz College Wennappuwa to their skipper.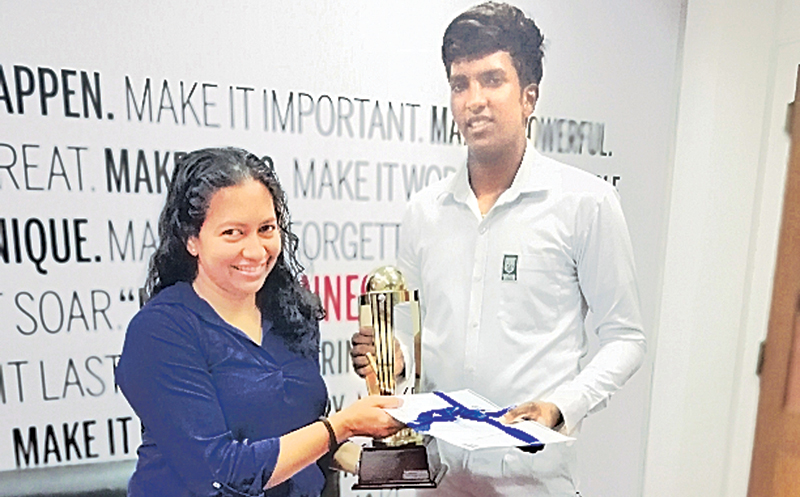 The Best All-rounder in the Div. III category Mithila Poornajith accepts his Award from Madara de Mel the Deputy General Manager Branding and Communications of Lake House.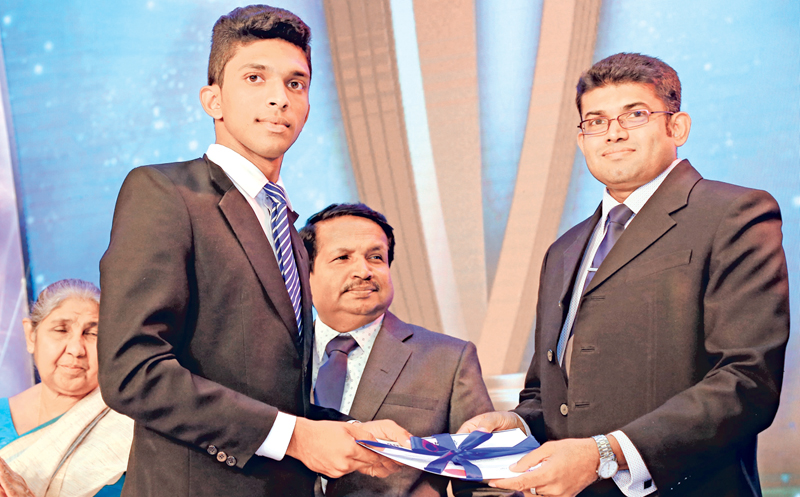 Division II Best Bowler runner up Chathura Jayanath Debarawewa National School being presented with his Certificate by Suranga Dalugoda Manager Advertising ANCL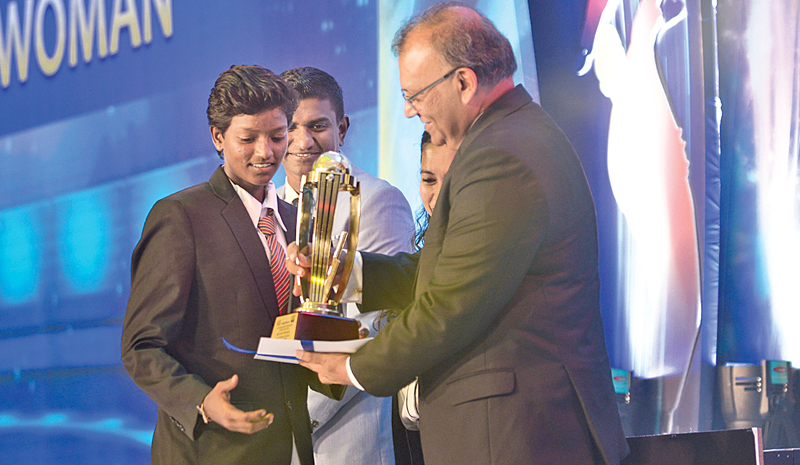 Best Batswoman - Kaveesha Dilhari, Devapathiraja MMV, Rathgama.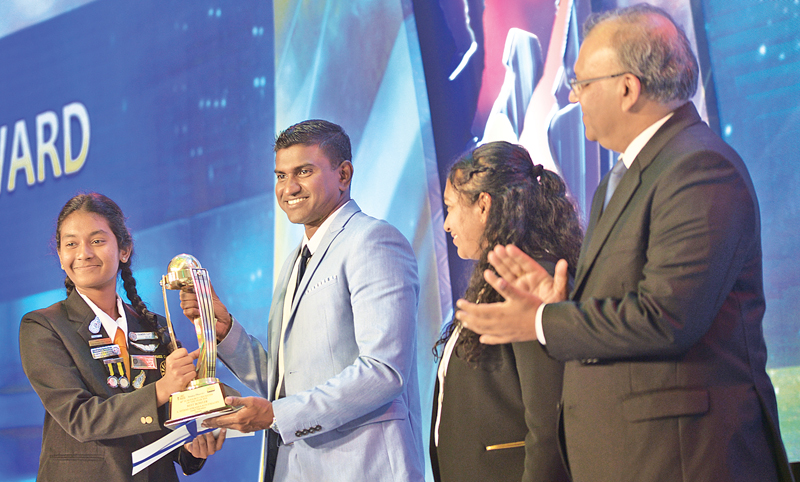 Best Bowler - Sithmi Hirasha, Anula Vidyalaya, Nugegoda.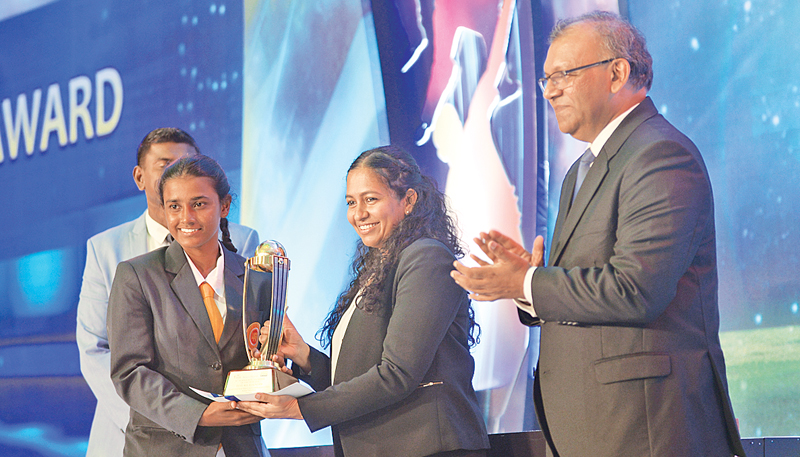 Best All-rounder - Harshitha Madavi, Anula Vidyalaya, Nugegoda.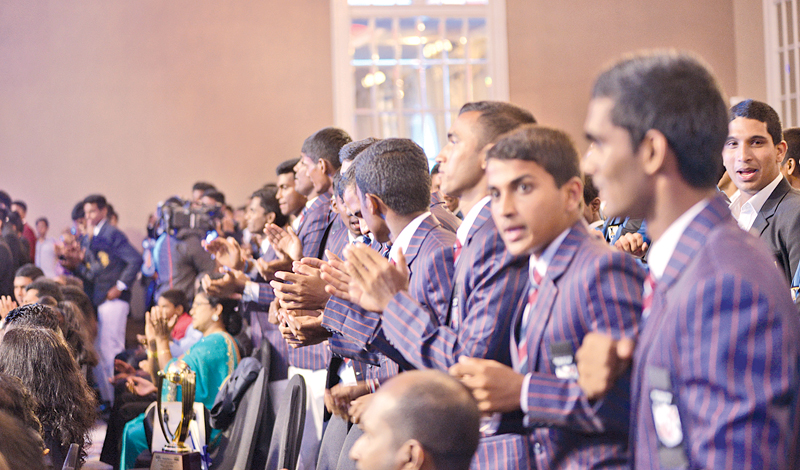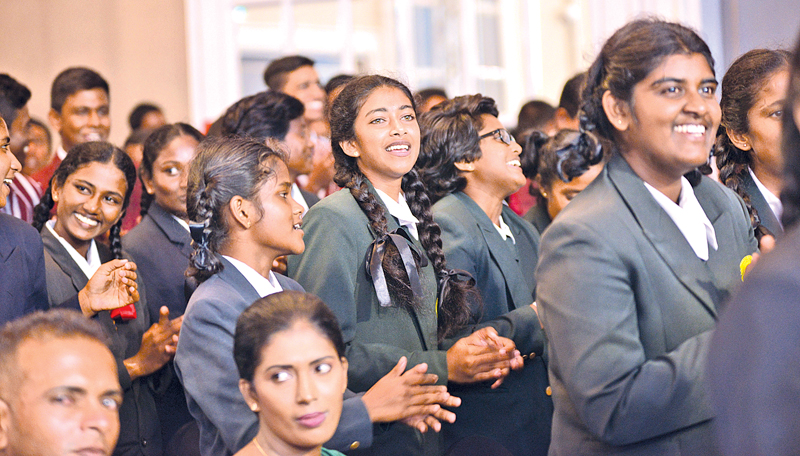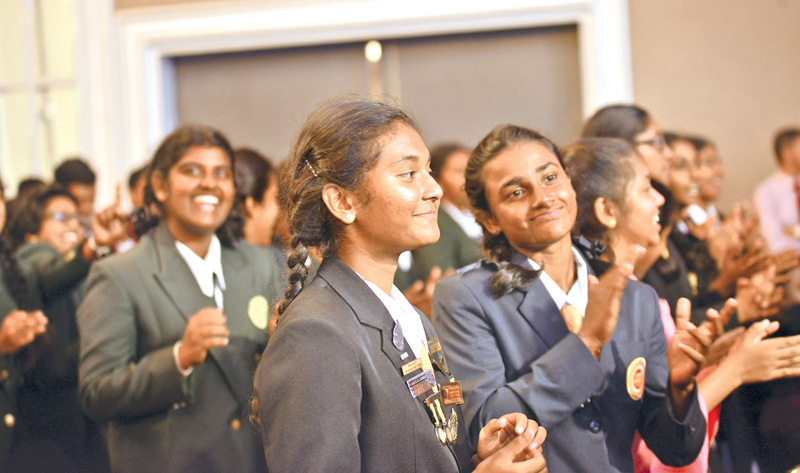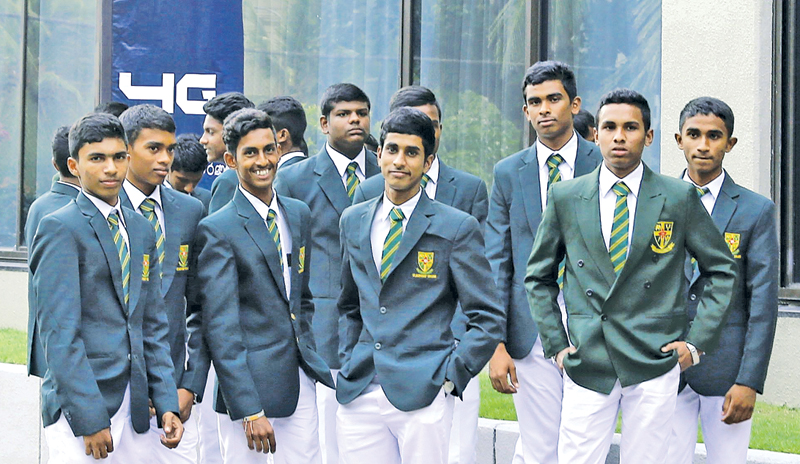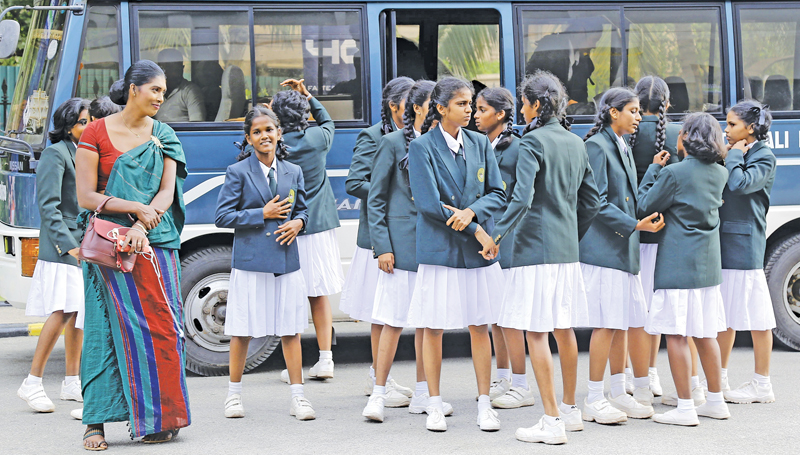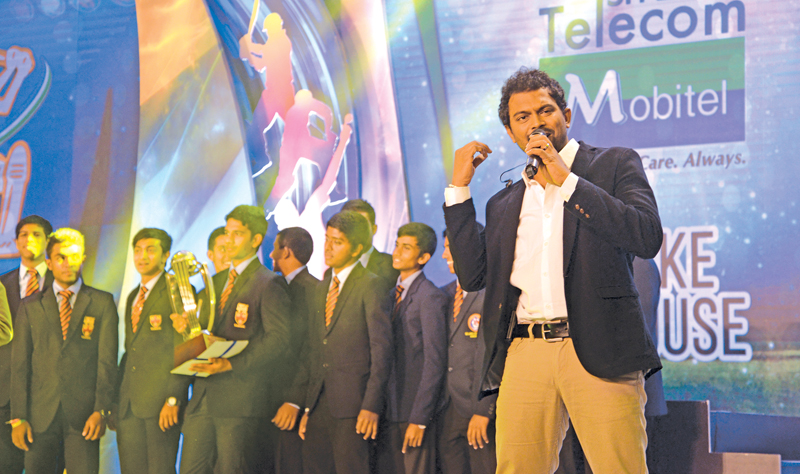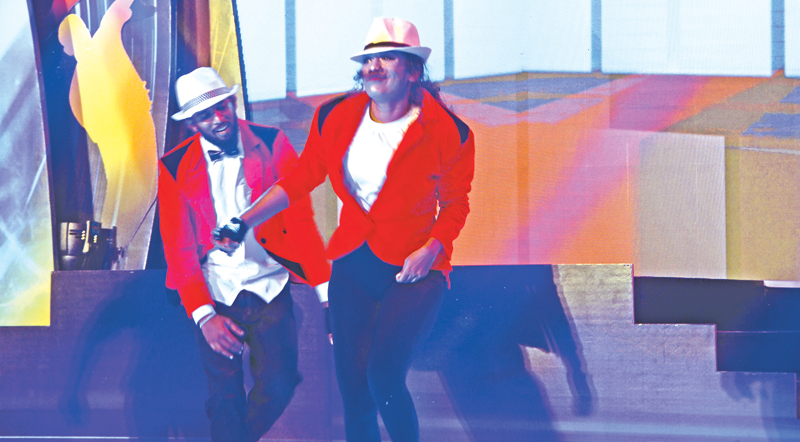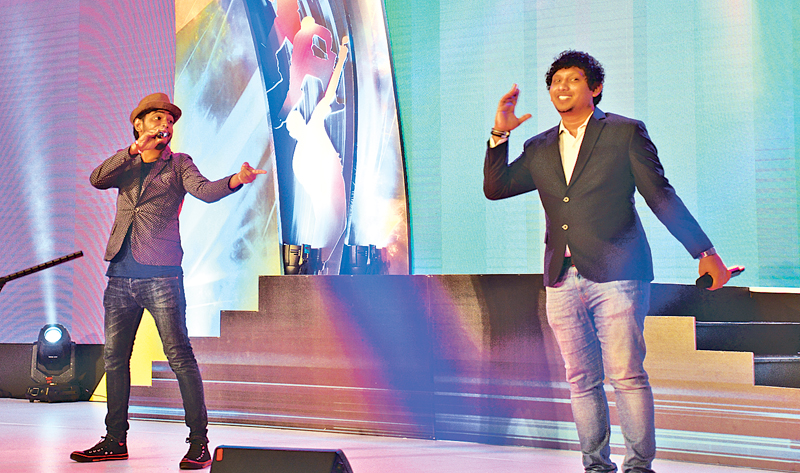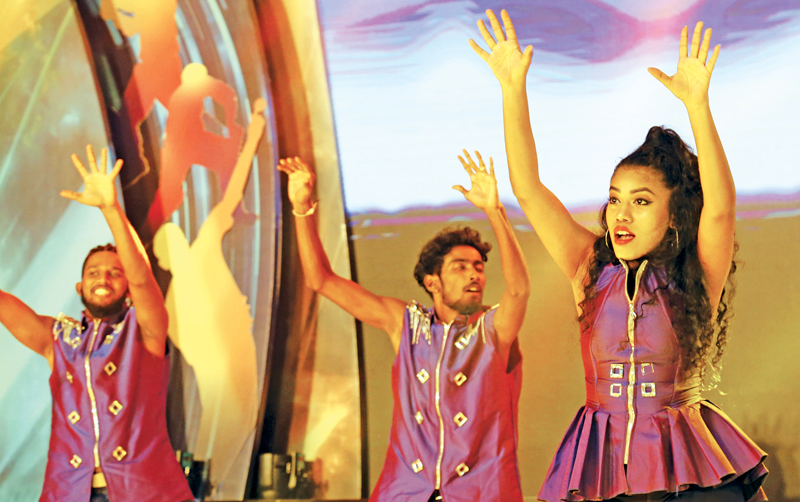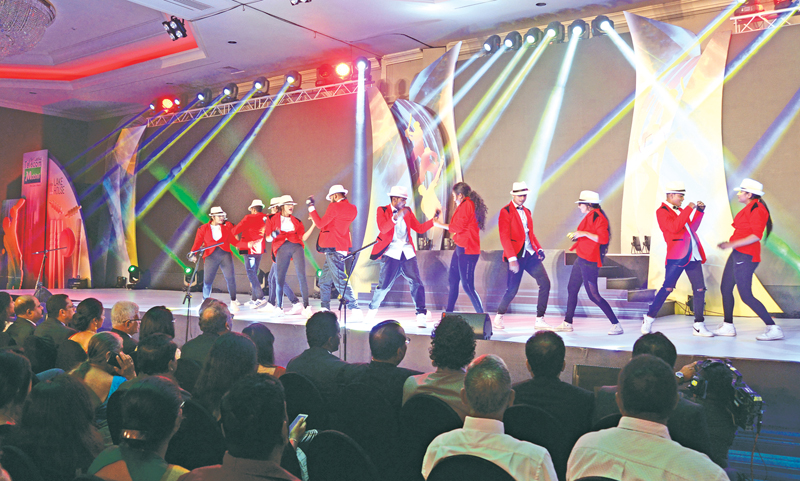 Photographers:
Pix by Chinthaka Kumarasinghe, Rukmal Gamage, Saman Mendis and Shan Rupassara